Has your spouse suddenly started working a lot of extra hours? Do they not let their cell phone out of sight or have they added passwords to lock you out of it? Do they go outside to take phone calls? Have their spending habits changed, do your bank accounts seem to be missing funds or are there unexplained charges on credit cards? These could all be signs that your spouse or partner is cheating but what can you do about it?
Sure, you could ask him or her directly but will you believe the answer you receive? Most cheaters aren't going to willingly admit to being unfaithful. You don't want to seem paranoid but you also don't want to get played for a fool.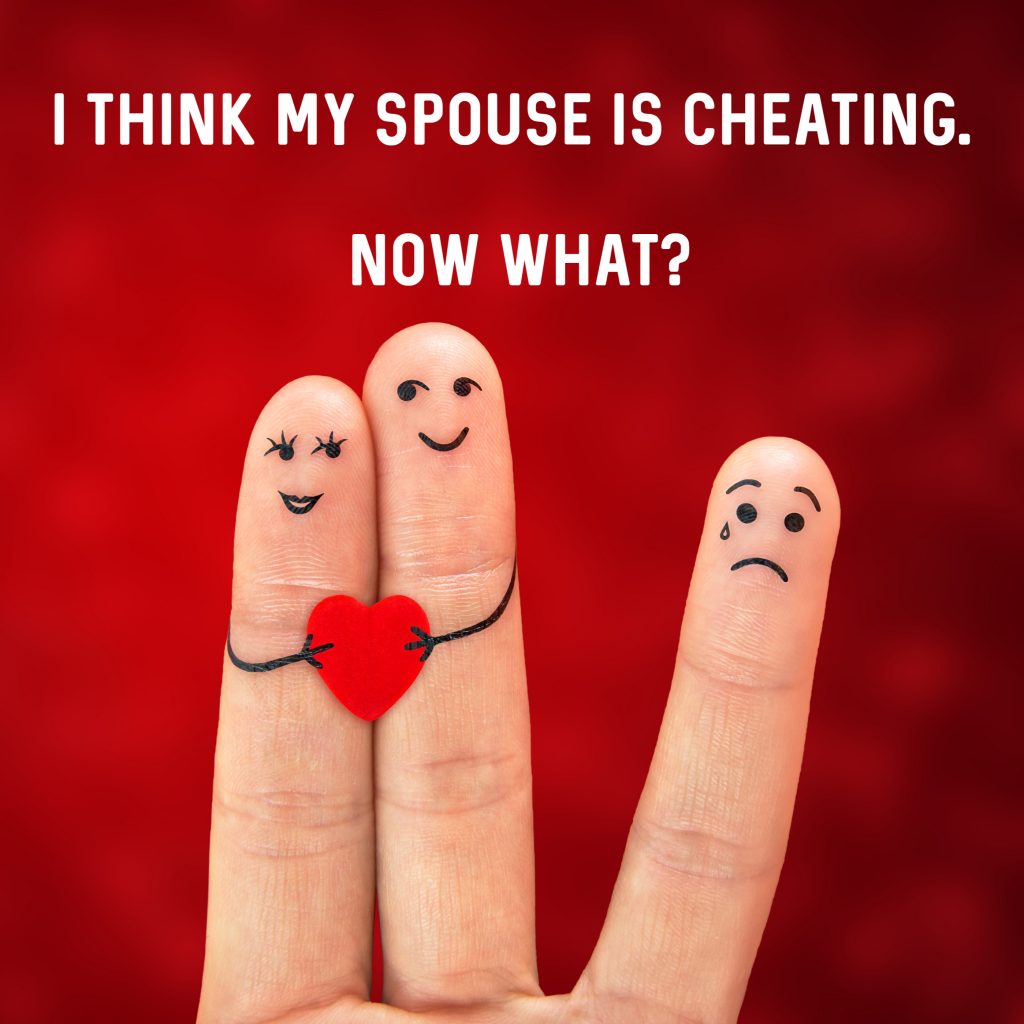 *Megan, a stay at home mother of 3, lives in Regina with her husband and children. Megan's husband spends a lot of time out of town for work in other cities. While out of town, he isn't often available by phone. He says he's busy in meetings, taking clients out for business dinners or simply falling asleep early. Megan doesn't want to seem paranoid but she has noticed suspicious things like numbers she doesn't recognize appearing on her husband's phone (he says it's local clients that he's been asked to take to dinner), a few strands of long blonde hair in his suitcase (he says the hotel does his laundry so it's probably from a shared dryer) and he seems to be spending a lot of personal funds on these trips (if it's a business trip, shouldn't work be covering expenses). When Megan confronts her husband, he has a quick explanation for everything and it sounds reasonable but something in the back of Megan's mind is telling her that there's more to the story that he's not sharing. Megan can't legally hack into her husband's social media accounts or cell phone.
She can't leave her kids and follow him to see where he's going. She doesn't know anyone in the cities that she trusts enough to check in and offer her peace-of-mind. So what could she do? She hires a licensed private investigator (PI) in Regina to help put her mind at ease. This PI follows her husband to the Regina airport to first make sure that he is boarding the flight he says he's on. He is – the first part of the story is true. Once he arrives at his destination, another local PI (all hired by us – Telematics-Online Research and Investigation) is waiting for him to get off the flight so he can be followed to his hotel. What does the PI find? Megan's husband isn't getting into a cab – he's picked up from the airport by a mystery blonde. The PI follows the vehicle which ends up at a home – not a hotel – where Megan's husband exits the vehicle and enters the home with his suitcase. Could this be a co-worker's home where he's working for the day? Possibly. The PI continues to watch the home until Megan's husband and the mystery blonde get back into the vehicle. The PI follows them to a restaurant that they walk into, hand in hand, sharing a kiss on the way in. This is all caught on surveillance video and sent to Megan who is home with the kids. It may not be the answer she was hoping to receive but at least now she knows the facts, has evidence to show her husband, and she can decide how she'd like to proceed in her marriage.
Here at Telematics-Online, we've pretty much seen it all. We've helped hundreds of clients catch a cheating partner with video surveillance and photographic evidence that can't be denied. On the other side, we've also helped put clients' minds at ease when they see their partner is really working late or traveling alone. Our licensed investigators know what to look for using tools such as surveillance, GPS tracking devices, hidden and covert camera and undercover work. We understand that the laws on surveillance, accessing or hacking a partner's phone, using GPS tracking devices or other methods of investigation can be overwhelming and that's why we provide a free consultation between you and one of our licensed investigators to discuss what you need to know and how we can legally, safely, cost effectively and discreetly get you the answers you need. We have offices based in Regina and Saskatoon, Saskatchewan but have established relationships with other licensed private investigators throughout Canada, the USA and abroad so our services do extend outside Saskatchewan through a trusted network of professional, licensed investigators. There's no need for the client to hire multiple firms in multiple cities to work on a single file.
So where do you start? Give us a call and let's chat about your needs and how a licensed private investigator can help. There is no fee for this initial consultation. Before we can advise you how we can help, we need to know exactly what your needs are – what you are trying to figure out, what you already know, and what methods you've already tried (if any). After that, we can provide you with a quote and discuss various methods to help you get the answers you need. 
Read more about our services for Infidelity, Adultery & Cheating.
*client and subject names are fictional and have been changed to protect their anonymity. All of our services are handled with the utmost discretion – we do not share confidential information on our clients or files unless required to do so by law.