We've all heard the saying "trust your intuition" but when it comes to situations involving those closest to us, doubt starts to creep in. Are you being irrational? Are you overthinking a situation? Are trust issues from past relationships causing you to doubt your current partner? One way to put your mind at ease in these situations is by hiring a qualified private investigator with experience in surveillance.
Our agency has conducted over 25,000 hours of surveillance since 2003. Our clients have included spouses, parents, corporations, employers, insurance companies, professional bodies, educational institutions, unions, lawyers and a myriad of other clients. We have meticulously helped these clients gain insight and find solutions to make an informed decision.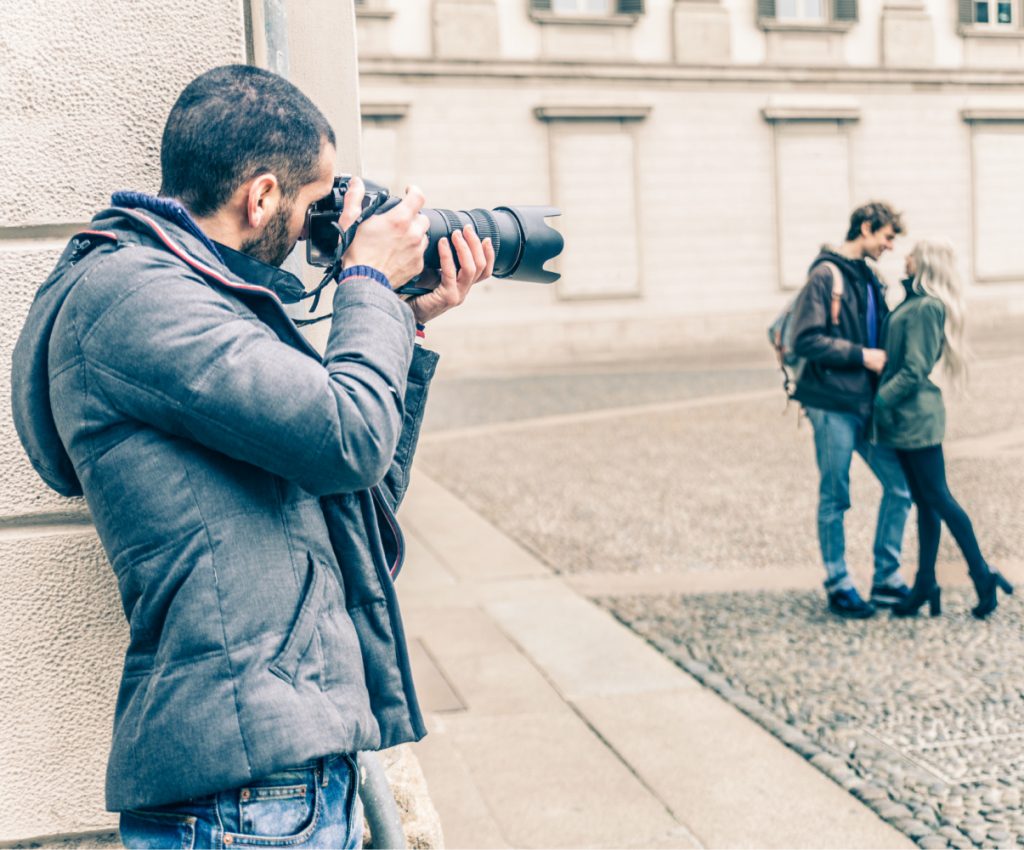 Surveillance isn't easy to conduct. It takes years of experience, the ability to adapt to ever changing environments and execution. Furthermore, it takes planning, patience, diligence, keen observation skills and the ability to blend into any environment. It requires the correct equipment to quickly transition from one domain to another.
The reasons clients utilize our surveillance services in Saskatchewan can vary greatly and each is unique. Sometimes it pertains to crime prevention, to obtain evidence in criminal and civil matters, to obtain lifestyle information and to document the location and activity of individuals to be utilized in legal proceedings. In other instances, clients hire us to monitor their children or their spouse. Others hire us to find out where a particular subject may work or bank.
Some of the most common types of files we assist with include:
Family Law (custody, access, work verification)
The breakdown of any relationship can be messy and volatile. We work with clients and/or their legal representative to document facts pertaining to verification of various interim court orders surrounding employment, substance abuse, living arrangements and other conditions imposed which are for the best interest of the children involved. We documented neglect, substance abuse, lifestyle, among other important items.
Cheating Spouse/Relationship Infidelity
Finding evidence of an unfaithful partner hurts. We work closely with men and women who suspect their partners are involved in romantic relationships and are not being faithful. We identify the other party, document times, dates and locations and present our findings with photographic and video evidence so these clients can make an informed decision regarding whether to stay or leave the relationship.
Child Protection
We've handled a number of cases over the years for families and various organizations and agencies when at-risk youth disappear or run away from places such as Ranch Ehrlo, foster homes and other facilities. It's a sad reality that law enforcement does not have the resources to focus on these types of matters. We coordinate with law enforcement agencies, mobile crisis, social services and the families of these youth to bring them back safely and discreetly. We also offer a number of lifestyle surveillance products for parents who wish to know what their children are doing and if they are safe while with their peers.
WCB/Disability/Insurance Fraud
We work diligently with employers, HR departments, benefit administrators and various insurance companies to verify the validity of an injury or illness. In many cases we work with lawyers and their clients on personal injury matters prior to a proposed settlement. We've seen it all; a knee injury claimant who lays flooring as a side hustle or the back injury claimant who is well enough to play hockey. Time and time again, our surveillance techniques have proven effective and saved our clients millions of dollars in losses and increased premiums.
Undercover Surveillance
We work with businesses and organizations and infiltrate internal environments in order to gain intelligence on matters such as internal theft, labour disputes, harassment, drug use, the leaking or selling of confidential information and in some cases for competitive intelligence reasons. This manner of surveillance in generally done in a risk management capacity and is highly specialized.
Remote/Electronic Monitoring
Whether it's monitoring what's happening in your elderly parents room in a care facility, your children at a daycare or in your own home with a sitter or it's a matter pertaining to property damage, theft, vandalism or a myriad of other circumstances, we have the capabilities to remotely and discretely monitor things such as the level of care, neglect, physical or verbal abuse, stalking or neighborhood quarrels.
Counter-Surveillance
If you believe you are being followed or watched, our countermeasures team can typically confirm such and identify the other party. We are hired to follow you and identify other individuals and/or vehicles and then perform surveillance on them to identify who they are and for what purpose you are being watched.
So where do you start? Give us a call and let's chat about your needs and how a licensed private investigator can help. We offer no-obligation, free consultations. If you are interested in any of our services and would like a needs assessment or additional information about any of our services, please don't hesitate to reach out. We offer both male and female investigations from a myriad of backgrounds.
Read more about our services for surveillance.